The olive tree, a member of the Oleaceae family, is native to the sunny hillsides of the Mediterranean Basin. Proudly carried by its gnarled trunk, this tree can live for centuries and become huge if the conditions are right.
According to geneticists' most recent work, this tree was domesticated 5,000 to 7,000 ago years in several Mediterranean regions including France, Lebanon, Israel, Syria, Spain and Corsica.
Today, the olive tree is highly symbolic as a result of its cultural importance:
-As an emblem of peace (on the UN flag, olive branches surround an image of the world, symbolising universal peace);
-A symbol of victory (an olive wreath and jars of olive oil were gifted to the winners of the original Olympic Games in Athens).
Olea Europaea Leaf Extract
Traditional origin: Mediterranean Basin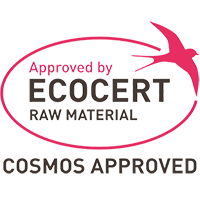 PART USED & PRODUCTION PROCESS
Olive leaf extract is an aqueous extract produced by macerating olive leaves in water.
High concentration in flavonoids and simple phenols give olive leaves their antioxidant properties. This extract helps the skin protect itself from the harmful effects of free radicals and helps combat signs of ageing. Olive leaf extract also increases the skin's elasticity and protects it from external factors such as pollution.
In addition, its naturally high concentration in oleuropein gives it a soothing effect on skin. This plant extract is a treasure for dry and damaged skin, to which it brings hydration, radiance and suppleness.
Enjoy the ample benefits and delicious scent of olive leaf extract …