The damask rose originated in Syria, and despite its name is mainly grown in Morocco, Bulgaria and Turkey. It can grow in the wild in cooler climates, but also in southern regions.
The rose is the queen of flowers and has been a symbol of love since ancient times, providing a constant source of fascination. In most cultures, roses symbolise love, purity and passion.
Damask roses are well known for the strong fragrance of their petals, which is particularly intense before sunrise. Fresh petals should be used for the highest-quality hydrosol and essential oil. The essential oil produced from the damask rose is perhaps the rarest to come from the Rosaceae family. As well as its fabulous perfume, the oil has valuable cosmetic properties for the skin.
Organic Damask rose hydrosol
Rosa Damascena Flower Water
Organic
100% derived from organic farming
Traditional origin: Syria
Product from Organic Farming certified by Ecocert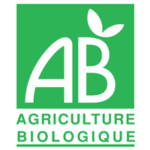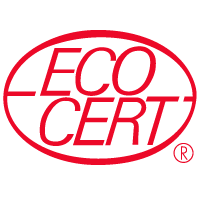 PART USED & PRODUCTION PROCESS
Damask rose hydrosol is produced by steam distilling damask rose petals.
Damask rose hydrosol is known for its anti-aging benefits and is a treasure for mature skin. As well as having antioxidant properties, this valuable water supports skin renewal and provides deep hydration. It restores radiance to dull and tired-looking complexions.
Damask rose floral water also has distinctive refreshing and toning qualities.
This enables it to alleviate irritated skin, reducing redness and pampering problem skin.
As well as cosmetic properties, damask rose has a strong yet delicate perfume that makes it a staple for use in beauty products.
Enjoy the ample benefits and delicious scent of organic Damask rose hydrosol …