The raspberry is in the Rosaceae family. It is native to Europe, where it was first cultivated during the seventeenth century. It was initially used in perfumes, pharmaceutical products and liqueur. Idaeus, its species name, comes from Mount Ida, near Troy, where it was discovered. This area in northern Turkey was the scene of many Greek myths. According to legend, the fruit's red colour comes from the blood of Ida, daughter of the King of Crete and nurse of Zeus. To calm the child, Ida gathered raspberries for him – which had been white up until then, so the legend goes. She pricked her breast, and her blood gave the fruit their colour.
Organic raspberry seed oil
Organic
100% derived from organic farming
Traditional origin: Europe, Asia
Product from Organic Farming certified by Ecocert according to the Cosmos standard.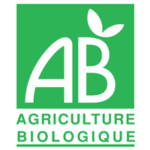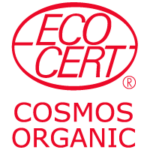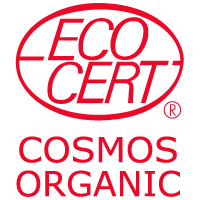 PART USED & PRODUCTION PROCESS
Raspberry seed oil is produced by first cold pressing the achenes (the fruit containing the seed).
The seeds are cold pressed to produce an oil that is rich in antioxidants, carotenoids and vitamin E. In fact, raspberry seed oil contains the highest amount of vitamin E of all the vegetable oils commonly used in cosmetics. This oil thus helps combat premature ageing and prevents wrinkles and fine lines from forming.
As well as being high in tocopherols (vitamin E), raspberry seed oil contains over 80% of essential fatty acids. Its anti-ageing, nourishing and healing properties make it an ingredient of choice for skin-renewing creams and moisturisers as well as pre-sun and after-sun products. Its omega-3 content makes it particularly useful for soothing and nourishing sensitive skin.
Enjoy the ample benefits and delicious scent of organic raspberry seed oil …