The shea tree, or shea butter tree, is a wild tree in the Sapotaceae family. It grows naturally in Africa only, in the Sudan and Sahelian zones north of the equator. It is mainly present in wooded savannahs and can grow up to 20 metres high. It reaches its maximum production at 50 years of age. Each tree produces an average of 15 to 20 kg of fruits (so 3 to 4 kg of kernels) per year. The butter is extracted from shea nut kernels, which contain 50% solid fat, and this substance is very well known for its skincare benefits.
Butyrospermum Parkii Butter
Organic
100% derived from organic farming
Traditional origin: West Africa
Product from Organic Farming certified by Ecocert according to the Cosmos standard.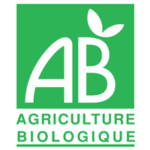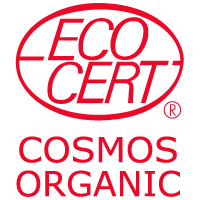 PART USED & PRODUCTION PROCESS
Shea butter is the fat found inside the kernels of the fruits of the shea tree (Butyrospermum parkii).
It is naturally rich in essential fatty acids (stearic and oleic), making it particularly suitable for dry and delicate skin. It is stearic acid that gives shea butter its creamy texture. Oleic acid, meanwhile, is a very good moisturiser.
This butter has extremely high levels of unsaponifiable compounds (e.g. tocopherols, phytosterols and karitenes) which give it many cosmetic properties. It moisturises, softens and conditions skin and hair. Skin is deeply hydrated and protected from environmental damage such as wind, sun and cold temperatures.
Shea butter also helps to slow the skin's ageing process. It protects it from free radicals and oxidation, promotes regeneration and increases elasticity.
Enjoy the ample benefits and delicious scent of organic shea butter …