The mango tree is an exotic tree in the Anacardiaceae family native to India and Burma. It is widely grown in tropical countries for its fleshy fruit.
This majestic tree with a huge trunk can grow up to 40 metres tall. Its dense, dark green foliage forms a wide spherical crown. Its long roots draw water from deep down in the ground, enabling the tree to survive droughts. The mango tree is very productive, bearing a high number of juicy, fleshy, yellow fruits that can sometimes be fibrous.
Mangifera indica seed butter
Organic
100% derived from organic farming
Traditional origin: Inde, Birmanie
Product from Organic Farming certified by Ecocert according to the Cosmos standard.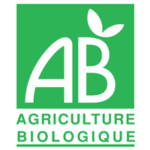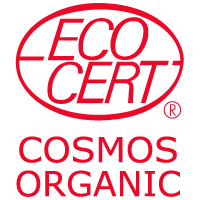 PART USED & PRODUCTION PROCESS
Mango butter is mechanically extracted from the seeds of the mango fruit.
Mango butter has been used in skincare for centuries. It contains nutrients which are easily absorbed by the skin.
Mango butter is high in stearic and oleic acid which deliver hydration, softness and suppleness to the skin. It contains many active ingredients that make it an excellent moisturising agent suitable for all skin types.
Rich in antioxidants, this butter also protects the skin from signs of premature ageing and promotes tissue regeneration.
Mango butter also has excellent properties for hair: it nourishes and strengthens the hair shaft as well as adding radiance and shine.
Enjoy the ample benefits and delicious scent of organic Mango butter …