Cherries are the fruit of a tree in the Rosaceae family which produces beautiful white flowers in the spring.
The two main species (sour cherry and wild cherry) originated in Asia Minor, and more specifically in the areas surrounding the Caspian and Black Seas.
Today, cherry trees are grown around the world for their fleshy, sweet fruit. According to the Romans, General Lucullus and his army brought cherry trees back from Asia Minor after a great victory, during the first century BC. Cherries were part of the human diet well before the dawn of agriculture.
Prunus Cerasus Shell Powder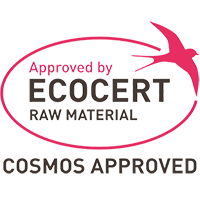 PART USED & PRODUCTION PROCESS
Cherry powder is produced by crushing cherry stones.
Cherry powder is a natural exfoliant which removes dirt and dead skin cells. Its medium-sized grains are gentle and effective on all skin types. Mechanical scrubbing activates skin renewal, leaving skin smooth and soft. Cherry stone powder helps restore the complexion's natural glow and allows beauty products to penetrate the skin more easily.
Enjoy the ample benefits and delicious scent of Cherry powder …